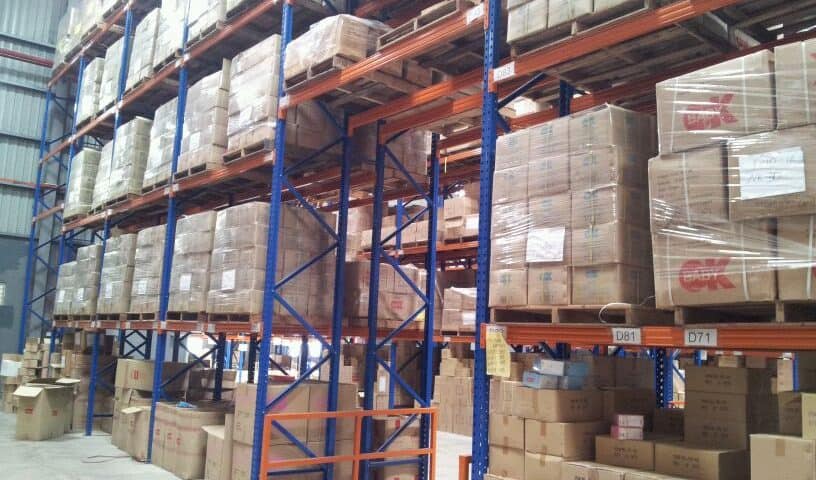 How to Achieve Optimal and Efficient Stock Inventory Management in your Warehouse
A business must be ready to fulfill customer demand at any time. Achieving such a feat requires a precise approach to stock management that allows for maximum efficiency while maintaining low warehousing and logistics costs.
So what exactly is stock management? Stock management is the practice of ordering, storing, tracking and controlling of your inventory.
Technology and many inventory management systems can analyse the best time to reorder your inventory as they have tracking systems in place to notify you when your stocks are low. However, storage of your items requires more planning for it to complement your inventory system. Here's how you can achieve optimal and efficient stock inventory management in your warehouse.
Warehouse Safety and Workflow
As with all workplaces, safety takes priority. This can be achieved by setting a clear layout and workflow for workers. Not only does a concise layout and workflow reduce movement wastage, it also improves productivity.
Through proper organisation, workers can minimise wasted space in the warehouse. In addition, the likelihood of missing orders or double ordering is reduced due to the ease of stock check and retrieval.
The Importance Of A Racking System
The objective of a warehouse racking system is to maximise storage space while maintaining the smooth retrieval and packing of goods. With the right industrial racking system in place, you are able to optimise your stock management, accommodating products that require a larger inventory and storage space. Having every product in its ideal place increases productivity and improves workplace ergonomics. 
Inefficient planning of your warehouse racking system can be detrimental to the operations of your business. It creates a domino effect where you waste unnecessary time finding storage spaces during loading and unloading as well as during order picking. This results in a drain on resources both in terms of manpower and the costs required to have employees work overtime. An efficient warehouse saves on the cost of materials and transport, while being cost-effective and time-efficient.
Choosing The Right Warehouse Racking System
When it comes to choosing the proper warehouse racking system, there is no one-size-fits-all. The best racking system is one that is capable of fulfilling your business's individual needs. Before you make your purchase, consider the following:
What type of storage do you need? (E.g. Pallet racking, heavy duty racking, long span racking, etc)
How much storage space do you require? (E.g. Storage for 100 boxes or 100 pallets, etc)
What type of products will be stored there? (E.g. Products that require to be in a cold room, products are long in length, etc)
How are the goods transported around the warehouse? (E.g. Via pallet jack, Material Handling Equipment (MHEs) reach trucks, forklift, stacker etc)
What decking material to use for your racking systems? (E.g. Wire mesh, plywood, G.I box shelving, etc)
Warehouse Operations
To maintain smooth operations, warehouse management should work hand in hand with stock inventory management. By mirroring the storage of goods to the sequence of warehouse workflow processes, less time is wasted during the storage of incoming goods and the picking of outgoing goods. The goal here is to ensure better control over the movement of materials and your employees so that you can prevent double picking or ordering.
Contact Our Team At Aracking & Shelving Solutions Today!
To ensure optimal and smooth inventory management in your warehouse, consider investing into a warehouse racking system. By doing so, you are able to fully optimise the space available in your warehouse and prevent costly warehouse management errors like double picking and ordering. For all your warehouse racking needs, tap on our team at Aracking & Shelving Solutions today! 
With 30 years of experience under our belt, Aracking & Shelving Solutions understands the principles of storage. We pride ourselves on exceeding customer expectations by designing and supplying the most suitable products to suit our client's requirements. 
Along with this, we ensure competitive pricing and durability while complying with the highest industry standards. For assured quality, place your trust in Aracking & Shelving Solutions. Call us today at 9297 9543 or drop us an email enquiry at sales@aracking.com.