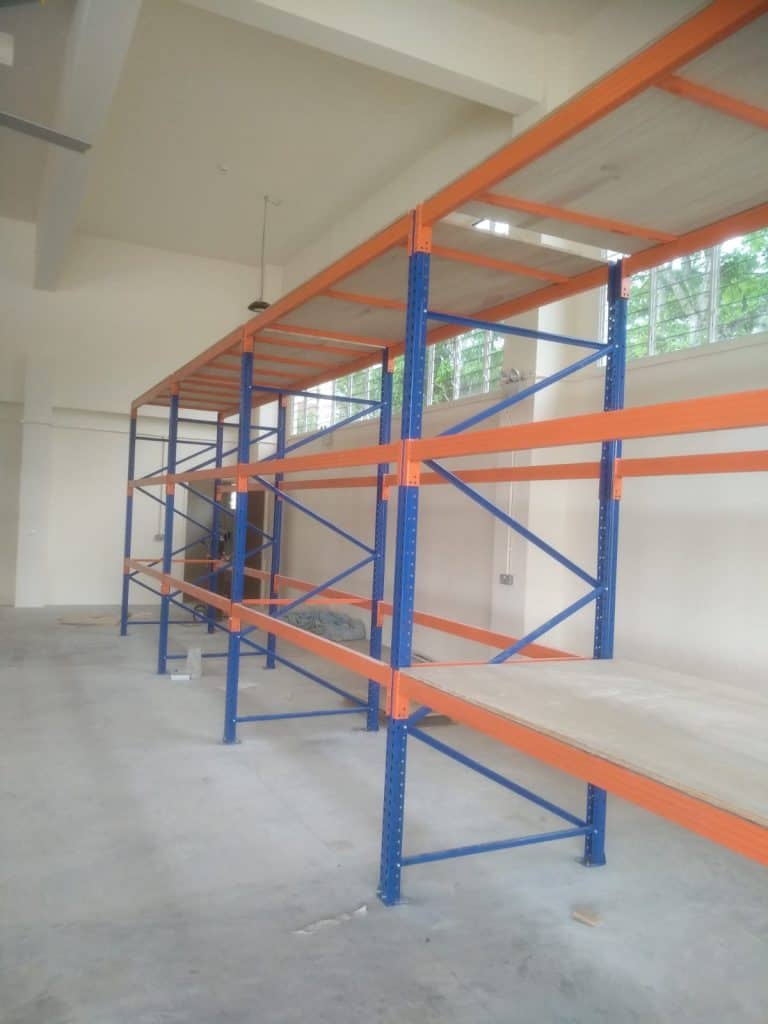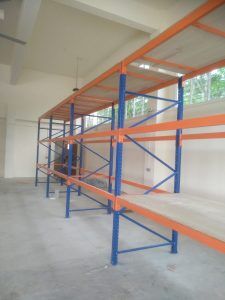 Our long span racks are designed to be used in warehouses, factories, and other industrial settings where there is a need to store a large quantity of goods. The long span shelving unit is made of steel and can be extended to 2.5 metres in length and 3.0 metres in height. As a result, the long span racks are noticeably strong and can hold heavy weights. The durability, ease of maintenance, and cost-efficiency of long span racks have made them a popular choice in the retail industry and office warehouses.
Benefits of Investing in a Long Span Rack System
A long span rack system goes up to 3 metres in height and can fully utilise the vertical height of your warehouse. These racks only require a common A-frame ladder or industrial movable ladder trolley to access them.
If you are setting up a new warehouse or office but would like to keep your set-up costs low, long span rack systems are the way to go! This is because of the cost effectiveness of long span rack systems. Purchasing costs are kept low due to low material cost, at the same time, without compromising on the quality and functionality of the rack.
If additional racking is needed, they can be easily added on with local stocks available at reasonable prices. Another benefit is that long span rack systems are lightweight and portable which means business owners can change the racking layout on their own easily to fit their needs.
Get The Best Long Span Rack In The Market
Our sturdy long-span shelving systems are also easy to install. Our clients can easily Do-It-Yourself (DIY) and save on installation or future moving costs. These racks are ideal for small to medium sized non-palletized products.
With the booming e-commerce industry, many items come in boxes of all sizes, hence the long span rack system is very suitable for storage of these types of items. If you are unsure if your items are suitable for use on a long span rack system, you can always contact Aracking & Shelving Solutions for their professional advice.
With 30 years of experience under our belt, Aracking & Shelving Solutions understands the principles of storage. We pride ourselves on exceeding customer expectations by designing and supplying the most suitable products to suit our client's requirements.
Along with this, we ensure competitive pricing and durability while complying with the highest industry standards. For assured quality, place your trust in Aracking & Shelving Solutions. Call us today at 9297 9543 or drop us an email enquiry at sales@aracking.com.