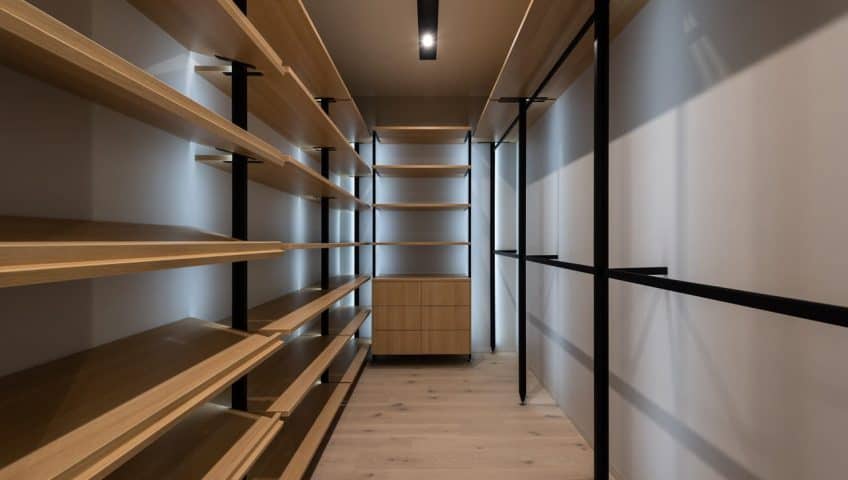 How To Maximise Your Storeroom Space
Singapore is a small red dot that constantly faces the challenge of limited space with the ever growing number of people. This is an issue that most urban homes face. Both you and I would have experienced and noticed that newly built HDB, BTO flats and condo apartments grow smaller year by year and this makes organizing your home more challenging. Let's be honest, not everyone lives their life as a minimalist, hence with so many things we want to keep in our cosy home, the storeroom space which is also known as the bomb shelter may seem too small to fit all your items.
However, fret not! Even the smallest of homes can store most of your items with good storage techniques. Here are 3 simple ways you can maximise your storeroom space at home.
1. Using containers and baskets
A good way to increase even the smallest amount of space left is to utilize appropriately sized containers and baskets. Some items require a larger container than others. When organizing your storeroom, create zones and categories for your items so that it makes locating them much easier. Measure out the space you are working with to determine how many zones you can have.
Purchase storage containers that match in size so that they will be able to fit into your storeroom. If you prefer having a streamlined and clean look, you can opt for baskets and opaque containers that are labelled for easier tracking.
Containers and baskets are excellent for storing away miscellaneous items like blankets, books and toys. Besides reducing clutter, they make cleaning a breeze as you can easily carry and move them out of the storeroom whenever necessary.
2. Make use of vertical space with bomb shelter racks
Besides containers, install racks and shelves to get items off the floor and clear up the space below. Bomb shelter racks utilize the vertical height space in your storeroom, increasing available room for your belongings. The large loading capacity and durability of bomb shelter racks allow you to stack heavy containers onto their shelves, making storeroom organization more efficient and visually appealing.
Bomb shelter racks can be also easily customised in straight or L-shaped formations to fit any storeroom layout. L-shape formations can also come with or without centre poles. L-shape without centrepole models gives you the ease of accessing your items, and large items will not be blocked by any poles. It is also aesthetically pleasing to look at. However, the weight loading it can hold is slightly lower than the other model – with centrepole. The models with center poles are the most stable and hardy racks, which can hold up to 400kg per tier depending on the length of the rack.
Boltless racks are also available for fast and easy installation without the use of bolts and nuts, allowing for easy adjustment of the shelf height according to your storage needs. Being able to adjust the height of each tier is a very important factor when purchasing your racks! This allows you to maximise all your storage needs and leave no vertical space unused.
3. Throwing away or upcycling old items
It is no secret that the best way to increase your storage space is to get rid of old items you no longer need. To start "Marie Kondo-ing" during spring cleaning or at the end of the year, do note to dedicate a few hours clearing out your storeroom and going through your inventory. Tidy by category and only keep things that spark joy! Life is too short for too much clutter! For items that have outgrown their use, like old books or clothes, consider giving them away or re-purposing them. For instance, an old cotton T-shirt can be reused as a kitchen towel or turned into a sustainable grocery bag with some DIY skills.
4. Guidelines for safe storage on boltless racks
Your most frequently used items should always be placed on the 2nd or 3rd tier of your boltless rack (based on a 4 tier rack configuration). This allows you to easily access it without much stretching or squatting and bending down to retrieve your items.
Items that are generally very heavy should be placed on the lowest tier of the rack. This allows the weight to further stabilise the entire rack, making your storeroom accident free and safe.
Trusted bomb shelter rack provider in Singapore
Bomb shelter racks are designed with high durability and customizability that enables them to fit in any storeroom layout. They are a worthy investment that stores your belongings neatly, preventing clutter from piling up at home.
Aracking & Shelving Solutions are friendly and patient professionals that can recommend the most ideal and suitable bomb shelter rack sizes to increase and maximise your storeroom space at home.
Contact us now for a customized quote at +65 9297 9543 or drop us an email at sales@aracking.com today!