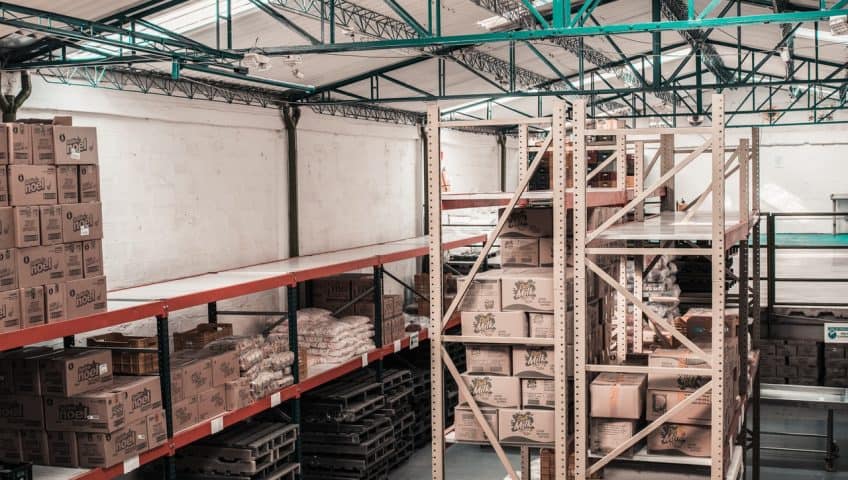 Benefits of Installing a Mezzanine Racking System
Allocating additional storage can be challenging when warehouses are limited in floor space. There are, however, large amounts of vertical spaces available. Making use of these spaces with a mezzanine racking system can help businesses free up more space, without the need for reconstruction of the entire facility.
What is a mezzanine racking system?
A mezzanine racking system, or mezzanine floor, is an elevated section of a platform that is installed between the floor and ceiling of the warehouse. It helps to double the usable space in that area, allowing for extra storage or increased office space above the level of the warehouse while ensuring that there is sufficient space for warehouse operations on the ground level.
4 Benefits of installing a mezzanine racking system
1. Maximizes Space
One of the most common problems faced by warehouses is an outgrowth. For businesses dealing with logistics, manufacturing, and shipping, having sufficient storage is crucial to keep up with high receiving activity. By creating additional flooring, mezzanine racks can help warehouses to increase their storage space, while ensuring the products below can be accessed.
Unlike other pallet racking systems, mezzanines can be built directly above existing areas used for storage purposes or other operations. Rather than taking up valuable space, a mezzanine platform adds on to space, making it a worthwhile investment.
2. Cost-Effective Solution
As your business grows, you might find that your premises do not have sufficient storage space for your goods and workflow. Hence, by installing mezzanine platforms; you are able to remain in the same location while expanding your business. This eliminates the need for relocating, which takes precious time away during relocation as there will be downtime for the business during this shifting period. Thus, with mezzanine as your solution, you will be able to save costs in the long run.
3. Increases Warehouse Safety
Warehouses can be a dangerous place to work in. Throughout the facility, there are heavy palletized goods stacked up high as well as people operating forklifts in the aisles. By adding a mezzanine floor, it gives your managers and supervisors an option to climb onto a vantage point to monitor the activities happening within the warehouse. Having every operation visible can also help prevent workplace accidents and injuries from occurring. Our end goal? Efficient and safe working environment!
4. Integrates Different Elements of the Business
Installing an office mezzanine above the warehouse level or manufacturing space can bring different elements of a business in proximity with one another. When employees from various sectors of the company interact and work alongside each other, it builds a more cohesive and integrated company overall.
Professional Storage and Shelving Solutions
Installing a mezzanine racking system in the warehouse can benefit businesses in more ways than one. If you wish to install one in your facility, approach a professional and reliable mezzanine floor storage specialist like Aracking & Shelving Solutions.
For more information on our services, call us at 9297 9543, or email an enquiry to sales@aracking.com today!