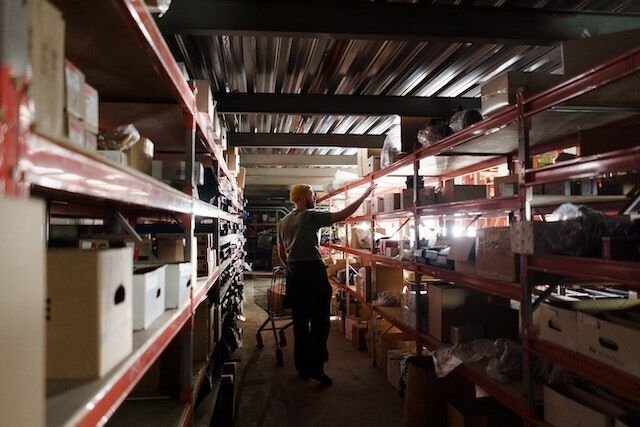 The Advantage of Buying Used Storage Racks
Strong and steady racks are essential for any storage facility. However, due to many reasons, such as high cost and time-consuming installation, many warehouse owners consider buying second-hand storage racks when building or upgrading a storage area. Second-hand racking and shelving systems are a popular choice in Singapore due to the numerous advantages they offer. In this article, you are going to explore what they are, and where you can find reliable second-hand racking for sale in Singapore.
1. Second-Hand Storage Racks Are Cost-Effective
Cost-effectiveness is the biggest advantage of buying used storage racks. It is indeed a great way to fulfil your storage requirements without breaking the bank. As second-hand storage racks are generally sold at discounted rates, you will be able to fulfil your storage requirements within an affordable budget.
Furthermore, the pricing of second-hand storage racks varies depending on several factors such as the supplier, rack size, the period of usage, and the condition of the rack. If you compare and contrast the rates of several vendors, as well as products and their condition with one another, you can easily find one that fits within your budget allocation. If you are looking for a sturdy rack and are on a tight budget, buying second-hand storage racks can help you save a considerable amount of money.
2. Used Storage Racks Are Reliable
Many assume that brand new racks are always more reliable than used ones. But the truth is that second-hand storage racks available on the market are sturdy enough to serve your storage needs for years to come even though they have been used before. Depending on the manufacturer and the condition, second-hand storage racks can serve your storage requirements reliably in the same way as brand new ones. In fact, second-hand storage racks in mint condition are considered a better choice over certain brand new racks due to tested and proven ability to store goods.
3. Reduced Depreciation
When a storage rack is purchased brand new, it goes through a depreciation of value during the period of its usage and is resold at a lower price than the initial rate. However, if you wish to purchase a second-hand rack with the intention of reselling it, you will be able to avoid any losses as rate depreciation for second-hand racks tend to be lower than brand new ones. So, you will be able to buy a second-hand rack for a discounted price and have a lower depreciation value.
4. Readily Available
Second-hand storage racks are readily available on the market and it allows you for a quick and convenient purchase. With this availability, you can avoid the waiting time spent on manufacturing or customising brand new racks and find a prompt storage solution for immediate warehouse expansions or renovations even without a pre-plan.
5. Environmentally Friendly
If you are running an eco-friendly business, buying second-hand storage racks is a good option. Reusing racks contributes to resource conservation and waste reduction. By taking this sustainable approach to fulfil your business's storage needs, you can support environmental preservation and also promote a circular economy.
6. Second-Hand Storage Racks Are Easy to Restore
As a warehouse owner, one of the key benefits you can enjoy by purchasing used storage racks is the convenience of restoring them. Restoring pre-assembled second-hand racks is much easier than installing brand new ones. On most occasions, all you have to do is clean them well and apply a fresh coat of paint, and they will be as good as new. You can also colour-code your warehouse according to the contents of each rack and bring an aesthetically pleasing look to your storage space.
Where Can I Find Reliable Used Storage Racks for Sale in Singapore?
If you are looking for used storage racking in Singapore, look no further than Aracking & Shelving Solutions. With the assurance of reliability and durability, we offer high-quality second-hand storage racks to meet all your storage requirements. Whether you are searching for a used heavy-duty rack, a medium-duty rack, a mezzanine rack, or a boltless rack, we have got you covered. We also offer used products from popular brands such as Interack, SSI, Mystar, Eon-metal, Dexion, Tech-Link, and various Chinese brands.
Get Your Racking and Shelving Solutions from the Best
With 30 years of experience under our belt, Aracking & Shelving Solutions understands the principles of storage. We pride ourselves on exceeding customer expectations by designing and supplying the most suitable products to suit our client's requirements. Along with this, we ensure competitive pricing and durability while complying with the highest industry standards. For assured quality, place your trust in Aracking & Shelving Solutions. Call us today at 98330402 or drop us an email enquiry at sales@aracking.com.