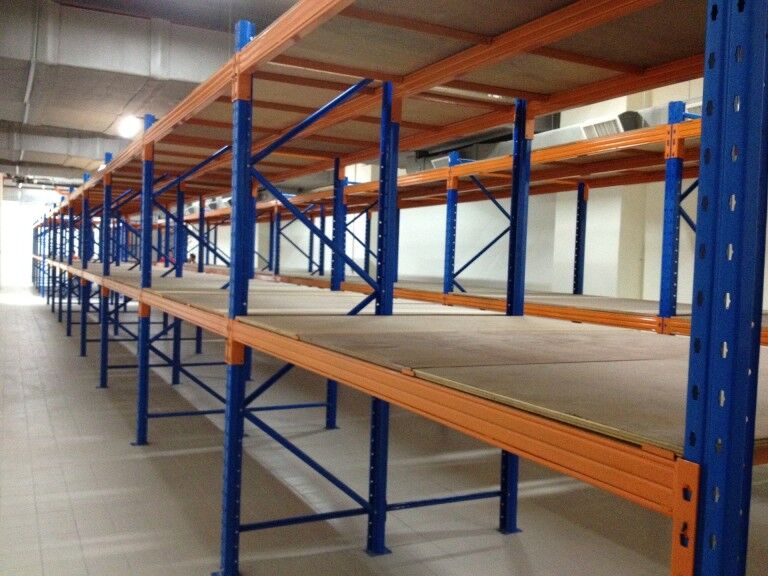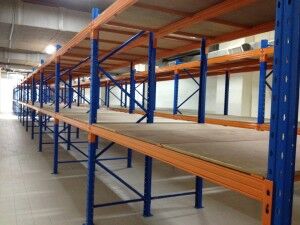 Heavy duty racking systems are designed for medium to large-sized goods, like pallets and heavy machinery. Their strength and durability make them a core feature of warehouse storage, where your products and materials can be stored cost-effectively, compactly and securely.
If your business requires warehouse storage for heavier loads, this racking systems is your ideal pallet racking solution.
Benefits Of Heavy Duty Racking
With this racking system, your warehouse will be able to have:
1. Maximised Space
The lack of warehouse space is a common issue that many companies face as their business and product line continues to grow. By installing a heavy duty rack system, you will be able to tap onto unused vertical space rather than just the initial warehouse floor space for additional storage.
2. Increased efficiency
When products are stored vertically, it makes it easy for employees to organize and retrieve them, helping to cut down on time wasted. Fewer obstacles are also present on the floor, which allows for more warehouse space to be allocated to employees, machinery and smart equipment. This helps to increase your warehouse efficiency and productivity.
3. Improved safety
Heavy duty racking creates a more organized warehouse layout which decreases the chances of hazardous injuries occurring in the workplace. Moreover, heavy duty racks are bolted onto the warehouse floor to improve their stability which reduces the threat of collapse during machinery collisions.
4. Easy Installation
Another big benefit is that it can be easily installed and uninstalled within a short period. During installation, you can also opt for additional accessories like guide rails and frame guards that will better protect the structure.
Features
Optimized load-bearing capabilities:

Heavy duty racks are made out of solid steel sections that allow for bay loads up to 32,000kg and beam loads up to 6,000kg. This helps to ensure stability and the heavy load is well-supported without risks of the structure kinking or bending over time.

Easily customizable:

This racking systems can be modified to fit all your warehouse storage needs. From design, size, structure to materials, they are easily customizable by professional shelving system providers.

Easily accessible:

Heavy duty racks can be set up in a way that allows for your medium to large-sized products to be driven through and accessed by forklifts and trucks.
Heavy Duty Racking Specification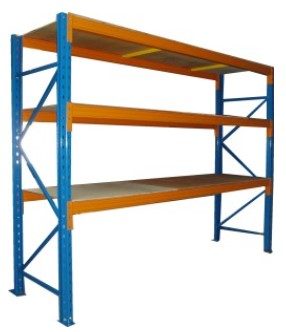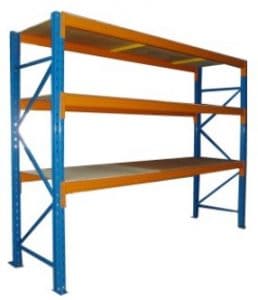 Ideal for goods that are bulky, long and heavy.
Height (mm): 1200 up to 6000 (per 300mm interval)

Depth (mm): 600, 900, 1200

Length (mm): 1350, 1850, 2100, 2450, 2700, 3000, 3300, 3600

Decking Material: Plywood, Metal Shelving, Wire Mesh

Loading Capacity: 1000kg, 2000kg, 3000kg / UDL per level

Colour: Blue frame, Orange beam