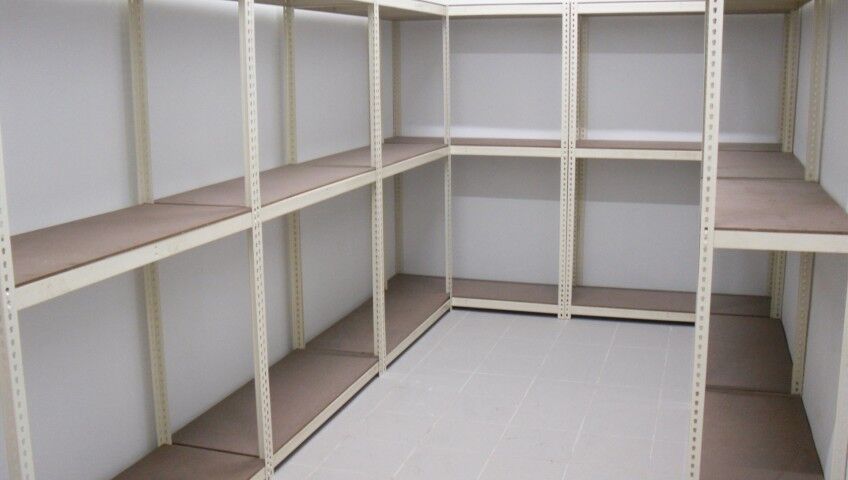 Reasons that Make Boltless Racks Essential
If you are a business owner or purchaser who utilises a warehouse or office space for your daily operations, increasing your storage space for your goods while ensuring easy order-picking and workflow as well as workplace safety should be some of your concerns. You definitely need to seriously consider purchasing the right storage equipment; something that can be suitable for you will be boltless racks.
Such a practical equipment can go a long way when it comes to fully utilising your available space. Plus, boltless racks are made from durable materials that are able to withstand substantial amounts of weight; up to 400kg per tier and are easily adjustable while being able to fit into odd spaces.
How are these possible? You ask. Read on and find out.
Space Saving
The biggest advantage of a boltless rack is that it maximises any available space. By achieving this, you free up more floor area and therefore enjoy enhanced storage capacity. This superb storage and stacking ability not only allows you to save space, but also enhances safety along the way.
Improves Safety & Productivity
Boltless racks can drastically improve the safety of any workplace, but this particular advantage stands out especially in warehouses. Warehouses with poor racking and shelving planning can lead to unsafe working conditions and slow order picking. This reduces workplace efficiency and productivity.
However, with the proper plan and size of boltless racks, it will in turn, be an exceptional business move if you want to make sure that the welfare of your personnel and efficiency of your business is not compromised.
In line with this, it is best to ensure that the racks are placed in such a way that forklifts and other handling equipment can be safely and efficiently maneuvered. Adequate distances between each rack should be considered and the space required for human walkway or machinery movement is different. Always seek a professional opinion when in doubt.
Achieve First-Rate Durability
Durability is extremely important when it comes to storage. Nobody wants to have a piece of equipment that has to be constantly repaired or replaced right? With boltless racks, you are promised the durability for many years to come! With the purchase of the appropriate rack size and weight loading, you will be able to store your goods properly for a long, long time. On top of these, you can also opt for customisable models to meet your specific needs.
In A Nutshell…
Investing in a series of boltless racks is the way to go if you want to make sure that you can make the most of your warehouse by utilising available space in an effective, efficient and safe manner.
Before making a purchase, you will need to compare several racking solutions providers that are out on the market. Ensure that the racks you are planning to purchase are able to live up to its expectations and ultimately prove useful in helping you to meet your needs, preferences and budget in the long run.
If you are still on the lookout for reliable companies, then you should seriously consider Aracking and Shelving Solutions. Our boltless racks are specifically designed to make the most of your storage space no matter how small or big it is. All, without compromising safety.
Let us help you optimise your storage today!